Smoking kills thousands of Australians every year and is our leading cause of preventable deaths. Because of that, cigarette advertising and sponsorship is banned in Australia. You can't even display cigarette packs in shops.
But coal, oil and gas are also highly toxic substances that are affecting our health, our environment and climate. They are still being heavily advertised and have millions of dollars in sponsorship deals in sport, arts, education and culture.
So, let's be frank.
Fossil fuels are killing us.
According to Our World in Data coals kills 58 people per terawatt hours of energy created, oil kills 19 people and gas kills three.
So, if Hobart was powered by coal, for example, around 28 people would die prematurely due to air pollution or accidents every year.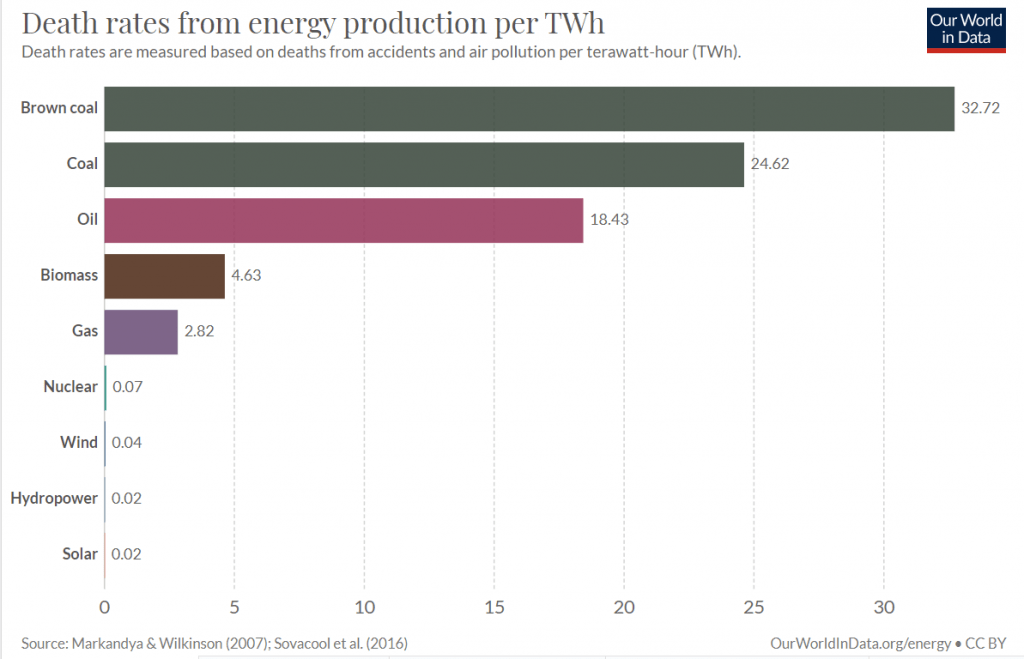 Researchers have found that air pollution from fossil fuels caused 8.7 million premature deaths around the world in 2018 – that's one in five deaths.
And GPs in the NSW coal region of the Upper Hunter estimate 160 locals died prematurely from coal pollution between 2014-19
Most of Australia's energy comes from coal but if gas use increases, so will the risks. In 19 U.S states, where coal has been declining for 10 years, gas is responsible for more deaths than coal.
Let's not forget that burning fossil fuels is also the main cause of global warming.
An estimated 150,000 people are dying due to climate change impacts every year.
Climate-change driven disasters caused 475,000 deaths over the last 20 years.
Twenty-six Australians died in the Black Summer bushfires and at least 429 were killed by the smoke they caused. Thousands more ended up in hospital. And three billion animals died or were displaced, including 60,000 koalas. A Royal Commission found those fires were driven by climate change.
This is why we want to stop fossil fuel advertising and greenwashing.
Sign our petition against awards for fossil fuel ads.
Submit creative to our open creative brief 'fossil fuels are the new tobacco'
Fossil fuels are a major cause of preventable deaths. And, just like you can quit smoking, you can quit promoting oil, gas and coal.
Belinda Noble