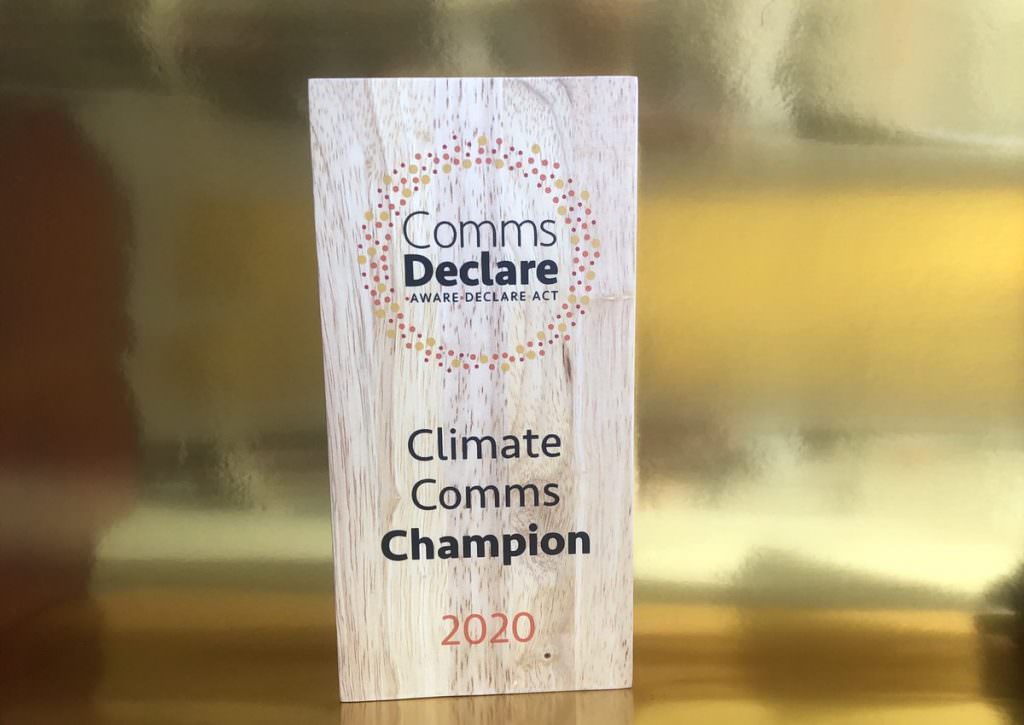 The first major survey of marketing, advertising and media agencies has found an overwhelming interest in being part of the solution to global warming.
A massive 87% agreed climate action is important to attract employees, 67% were aligning business strategy with climate action and 67% were committed to net zero emissions by 2040.
Over the past year, nearly two thirds of agencies had worked for clients that support emissions reduction, such as renewable energy or conservation groups. And 54% of agencies want to increase such work in the future.
At the same time, only a quarter had worked to promote fossil fuel companies, or energy companies that burn fossil fuels, and 16% were planning to reduce that work.
The survey of owners and senior management from 77 of Australia's top agencies was organised by Comms Declare, which works to educate and promote climate action in the sector.
The survey was prepared by The Navigators and was sent by Trinity P3 to more than 200 agencies. It will be conducted every year to map the sector's progress.
"The results are a positive sign that Australia's marketing and advertising sector is awareof its importance in moving our economy away from high polluting industries," said Comms Declare co-founder, Belinda Noble.
"Around half of all agencies ruled out promoting coal, oil and gas companies such as Bravus (Adani) and ExxonMobil. This is a huge result for such a resource-heavy economy and shows fossil fuel companies will find it harder to maintain their social licence."
Social licence was ranked the top risk to the mining sector by EY and fossil fuel companies are considered a reputational risk to the mining sector as a whole.
"However there is some confusion about whether some clients or projects are climate friendly. Agencies may need to ask clients harder questions to avoid greenwashing," she added.
The survey also found some agencies needed to consider more formal strategies and policies to further reduce emissions in their operations and supply chains.
"It was encouraging to see that both international network agencies and local independent agencies are taking steps to reduce their GHG emissions and develop strategies to support a zero emmission world. Having said that, the autonomy of the local independents generally puts them way ahead, with one or two notable exceptions," observed Darren Woolley, Global CEO, TrinityP3.
"The survey revealed high levels of concern about global warming and a belief among agency leaders that the communications industry has an important role to play. However, it is also clear that many are yet to convert that concern into tangible responses to addressing the issue. I'm hopeful that these Awards will provide the industry with the inspiration to take stronger action," stated Dean Harris, Founder of The Navigators.
Inaugural Climate Comms Champion – Benedictus Media
Benedictus Media was awarded the inaugural Climate Comms Champion award at Mumbrella360 – a sector conference on 17 November.

It pulled ahead of the pack because of its leadership across all areas including climate-friendly policies and strategies, reducing emissions of their operations across the supplychain and working with climate-friendly clients.
Benedictus Media CEO, Phil Benedictus said, "This is a critical and game-changing moment for our industry. Positive action on climate is no longer a nice to have but an 2 of 3 economic imperative. And increasingly we see that a more ethical approach to business can genuinely help deliver growth.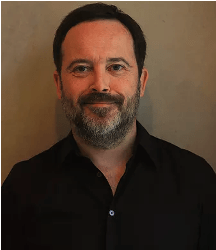 "We are very proud of our unique expertise gained from 13 years of helping clients drive real change rather than greenwashing. At Benedictus Media we chose to become a B Corp to ensure we practise what we preach and to set an example for the industry. Our effective and ethical approach to media planning and buying ensures we make being good to the planet and the community a real benefit for our staff and clients. It's agreat honour to be recognised for this achievement."
"Agencies like Benedictus that are transparent and take the moral lead on climate will attract the best talent and clients in the new, low carbon economy," added Belinda Noble.
CLIMATE COMMS FORUM
Join Phil Benedictus, Darren Wooley, Belinda Noble and Lucy Piper for a forum on how to supercharge climate action at your agency or workplace.
12.30, Wednesday, 20 Nov